NOTTINGHAM, MD—Sunday will be hot & humid once again in the Baltimore area.
The National Weather Service says Sunday will be another hot day with highs near 90º F.
It will feel several degrees hotter than that when factoring in the humidity.
Scattered showers and thunderstorms may become strong to severe with damaging winds on Sunday afternoon…mostly between noon and 6 p.m.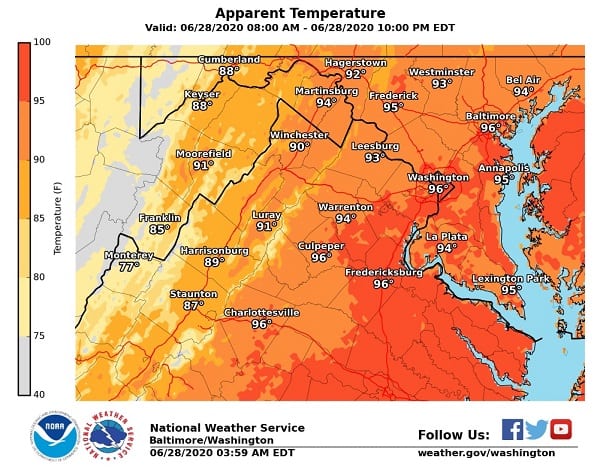 Facebook Comments