NOTTINGHAM, MD—Saturday will be hot and steamy in the Baltimore area, according to the National Weather Service, and severe storms could pop up later in the day.
A warm front moving through with a few showers early Saturday morning will allow a hot and humid air mass to arrive by Saturday afternoon.
The heat index will approach 100 degrees as the day wears on.
A disturbance moving by on Saturday afternoon could spawn a few severe thunderstorms as well, so residents should stay weather-aware.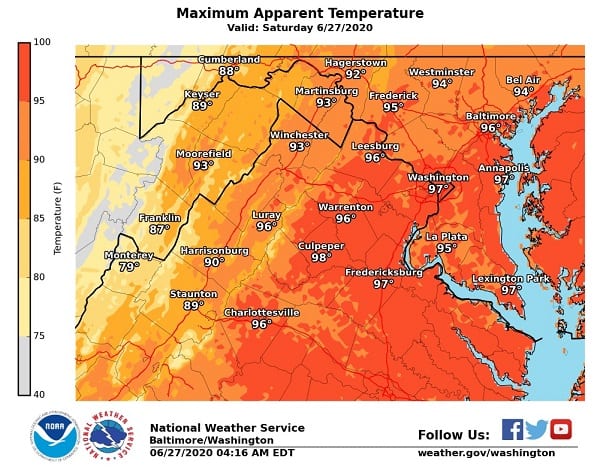 Facebook Comments