UPDATE: View the latest NottinghamMD.com zip code reports here.
Original story below…
——
NOTTINGHAM, MD—The Maryland Department of Health on Saturday reported that statewide COVID-19 hospitalizations had dropped for the 31st consecutive day.
As of Saturday morning, there have been 66,450 cases of novel coronavirus in Maryland.  The statewide positivity rate is now at 4.86%, a decrease from Friday's 4.92%.  Baltimore County's positivity rate now stands at 5.76%, a decrease from Friday's 5.95%.
There have been 3,030 related deaths and 478 individuals are currently hospitalized…a decrease of 9 patients since Friday.  COVID-19 hospitalizations in Maryland have now fallen for 31 straight days. There have been 447,366 negative test results.
Baltimore County has confirmed 7,800 COVID-19 cases and and 443 deaths (editor's note: for the sake of accuracy, "probable" deaths are not included in the totals below).
Case breakdown by zip code in NottinghamMD.com's newly-redefined coverage area:
21128 (Perry Hall) – 55 cases
21162 (White Marsh) – 23 cases
21234 (Hillendale/Parkville/Carney) – 580 cases
21236 (Overlea/Fullerton/Nottingham) – 238 cases
Previous zip code reports can be viewed here.
"Maryland has now conducted 623,927 COVID-9 tests, including 10,414 in the past 24 hours," said Governor Larry Hogan on Saturday. "The statewide positivity rate has dropped to 4.86%, and current total hospitalizations have fallen to 478."
"Maryland has tested 8.5% of its population, and all 24 jurisdictions have now completed testing for at least 5% of their populations," Governor Hogan added. "We continue encouraging county leaders to work toward our statewide goal of 10%."
View the Maryland Strong: Roadmap to Recovery here.
Additional charts and data can be found below.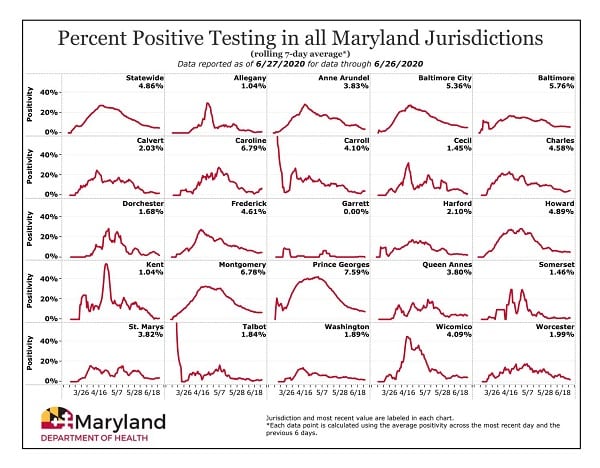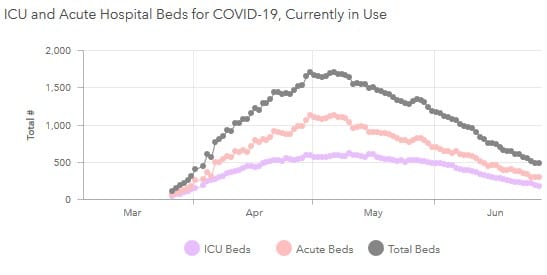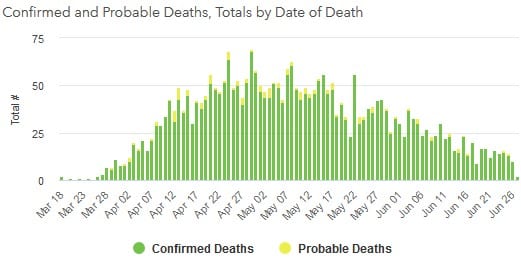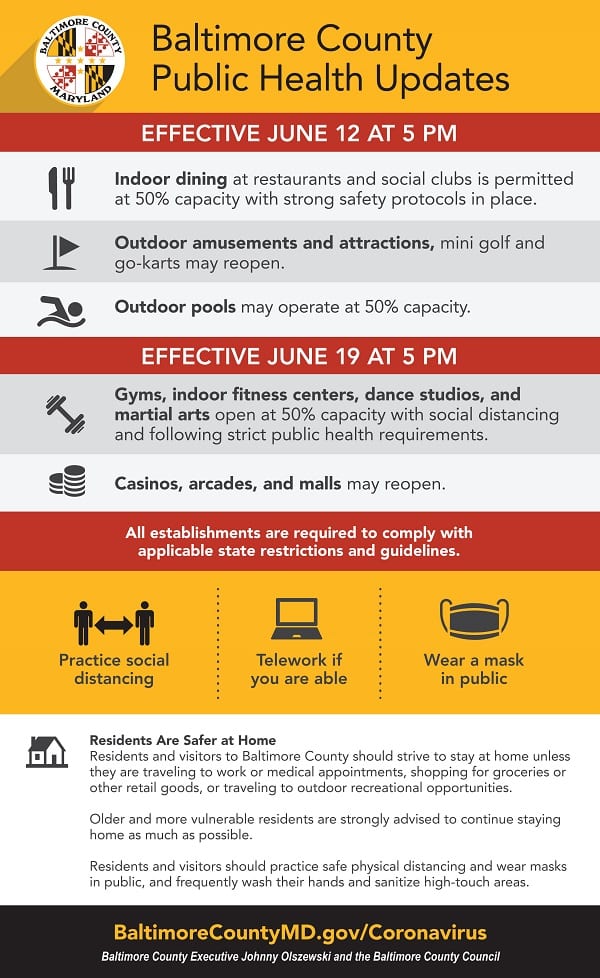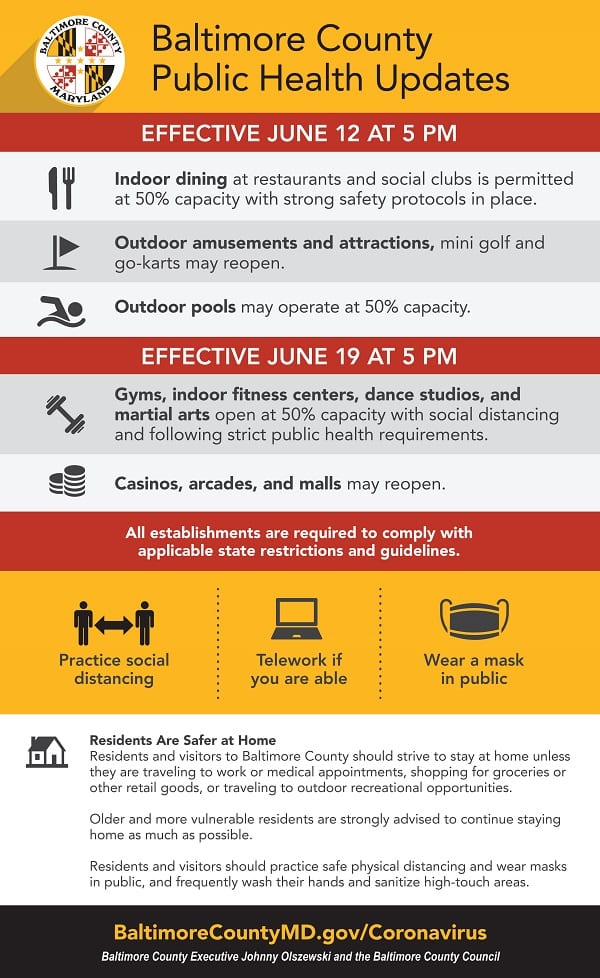 Facebook Comments