PARKVILLE, MD—One local Girl Scout is doing her part to give back to the community during the COVID-19 pandemic.
For Abby Letocha's Girl Scout Gold Award project, she has already made over 600 period cycle packs of tampons, pads, and liners for distribution through the Student Support Network at Parkville High School and Owings Mills High School, according to Councilman David Marks, who on Thursday named Abby a Fifth District Good Samaritan.
She will soon be adding Dumbarton Middle School to her rotation. She has collected supplies from almost 100 donors thus far.
Each week, the need for period products is greater than the supply.  Abby has Amazon wishlist for her project here, and she will continue making cycle sets as long as she can collect supplies.
With schools closed, students experiencing period poverty no longer have access to menstrual products through their school nurse's office. Lack of access to these products puts girls at greater risk of infection and toxic shock syndrome as they resort to makeshift solutions to manage their periods. One in four women will experience period poverty in their lifetime, and lack of access to period products causes women and girls to miss school and work.
"For her thoughtfulness and leadership, we recognize Abby Letocha – and know we can expect great things from her in the future," said Councilman Marks.
Click here for more local good news.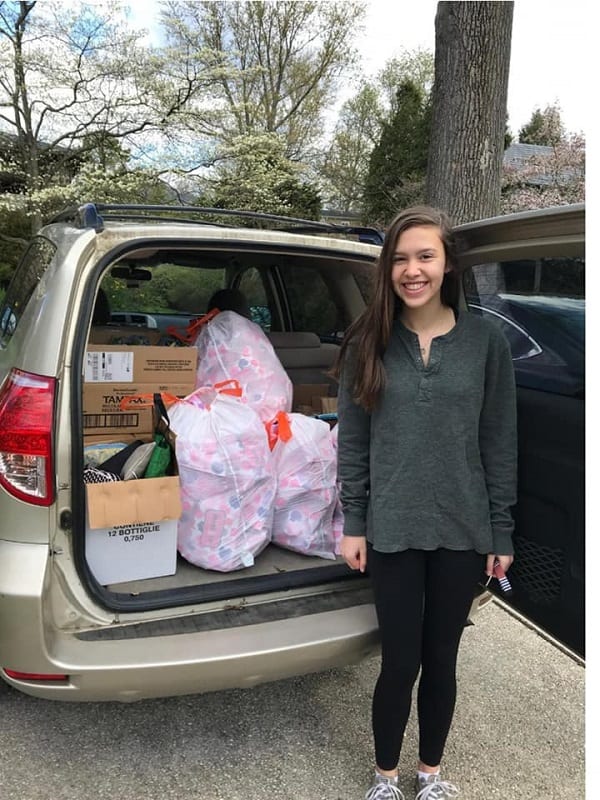 [Images via Councilman David Marks]
Facebook Comments