ANNAPOLIS, MD—On Thursday afternoon, Governor Larry Hogan held a press conference on the state's response to the coronavirus pandemic.
The governor announced that all public gatherings of 250 people or more should be cancelled, effective immediately.
State Superintendent of Schools Dr. Karen Salmon also announced that all Maryland public schools would be closed from March 16 through March 27. Schools will be asked to use spring break days as make-up days.
"It is crucial that we take immediate measures to slow the spread of the Novel Coronavirus (COVID-19) in school communities around the State," said Dr. Salmon. "During the time of school closure, all public school buildings and school buses should be cleaned and disinfected to prevent spread of the virus upon the return of students and staff to school."
In addition, Governor Hogan is elevating the National Guard to a higher state of readiness.
All non-essential state government employees will be required to telework.
This is a developing story.
Advertisement
Follow the latest NottinghamMD.com coronavirus coverage here.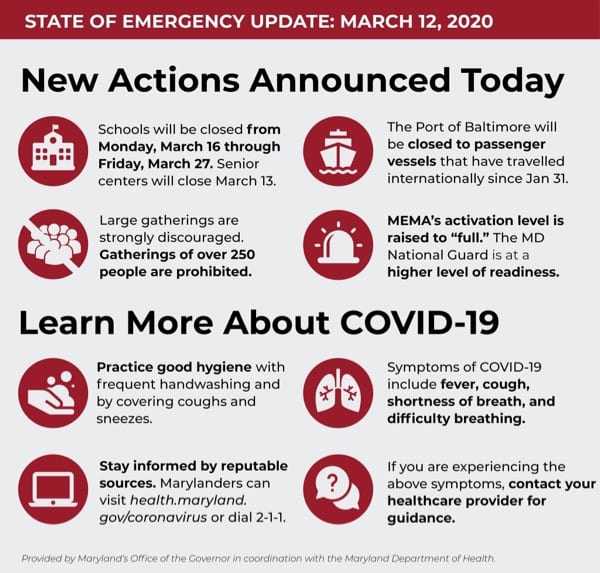 Facebook Comments