UPDATE 2: There were no reported injuries, however initial reports indicate that the family dog did not survive.
UPDATE: A second alarm has been sounded and a partial collapse has been reported. Avoid the area.
Original story below…
——
KINGSVILLE, MD—Crews are on the scene of a Wednesday evening house fire in Kingsville.
The fire was reported at around 5 p.m. in the 11600-block of Franklinville Road.
Arriving units found heavy fire showing from the single-family dwelling.
A tanker strike team has been requested to provide additional water.
Crews are currently only able to fight the fire from outside the home.
Motorists should use caution in the area.
[Image above via JMVFC]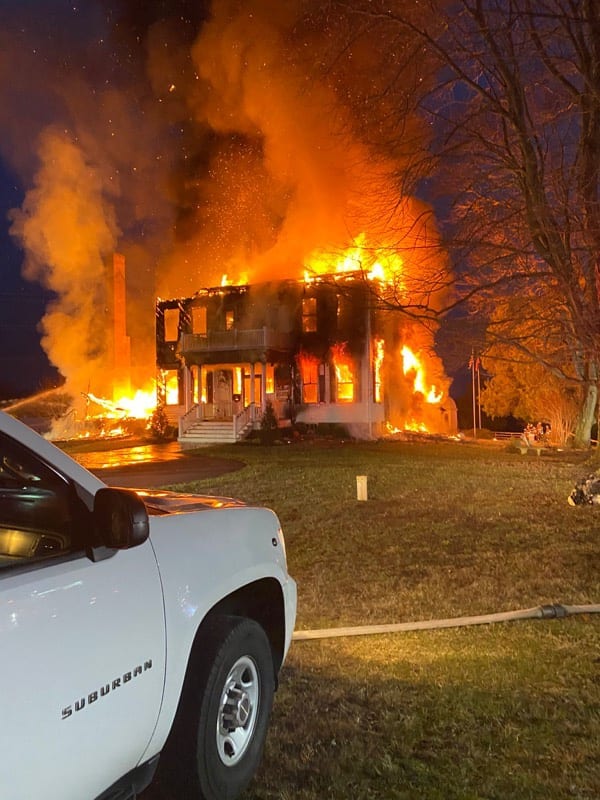 [Image via Baltimore County Fire Department]
Facebook Comments