FALLSTON, MD – The National Weather Service has issued a Severe Thunderstorm Warning for the Fallston area.
The warning will be in effect until 5:30 p.m. on Thursday.
Wind gusts of up to 60 MPH are possible as well as penny-sized hail.
Story continues below
Residents should move indoors and stay tuned to their local forecast.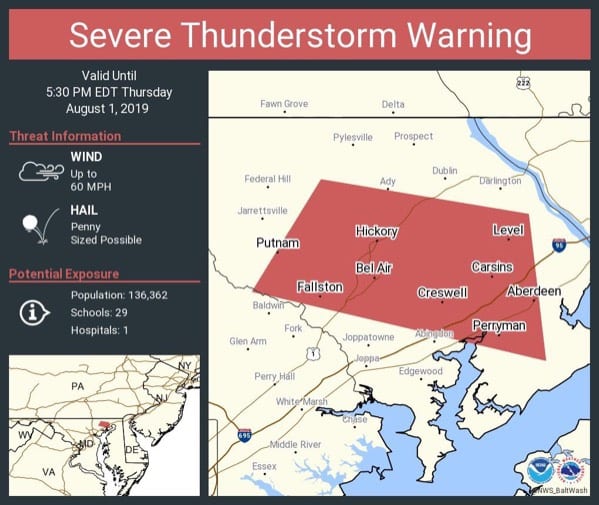 Facebook Comments