NOTTINGHAM, MD – Local residents should prepare for a hot, steamy weekend ahead.
Heat and humidity will continue to increase late this week and into at least the first part of the upcoming weekend, according to the National Weather Service.
The remnants of Hurricane/Tropical Storm Barry could lead to widespread showers and thunderstorms lingering into Thursday afternoon and evening.
High temperatures on Friday and into Saturday could be well into the 90s and perhaps near 100. This, coupled with dew points near 70 during peak heating, would result in heat index values of well over 100 degrees (105-110).
NWS forecasters say there is some uncertainty as to just how hot it will get, but heat advisories are likely Friday into Saturday as a result.
Story continues below
A weak front may pass through the area during the second half of the weekend, which could shave a few degrees off of the high temperatures compared to previous days, but highs will still likely be in the 90s.
Click here for heat-related safety tips and resources.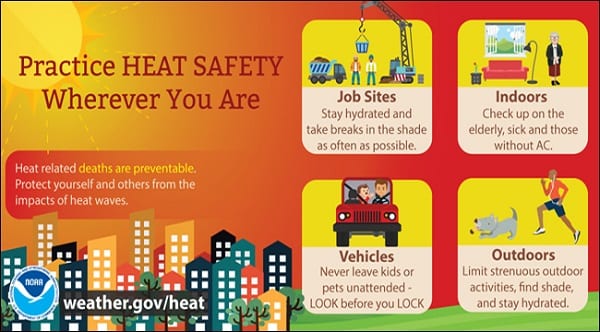 Facebook Comments