FALLSTON, MD – When one door closes, another opens.
Fallston Seafood has closed its doors and Vince's Crab House has taken its place along Route 152 at Pleasantville Road.
"We, Alex and Dana, the former owners of Fallston Seafood along with our boys, Matt and Aaron, want to say thank you for the past 13 years of your support," wrote the owners on Facebook. "Fallston is a wonderful community and we've made countless friends and acquaintances. We will miss you!"
Story continues below
Vince's Crab House, meanwhile, posted on their Middle River Facebook page that a page for their new Fallston location would be up soon.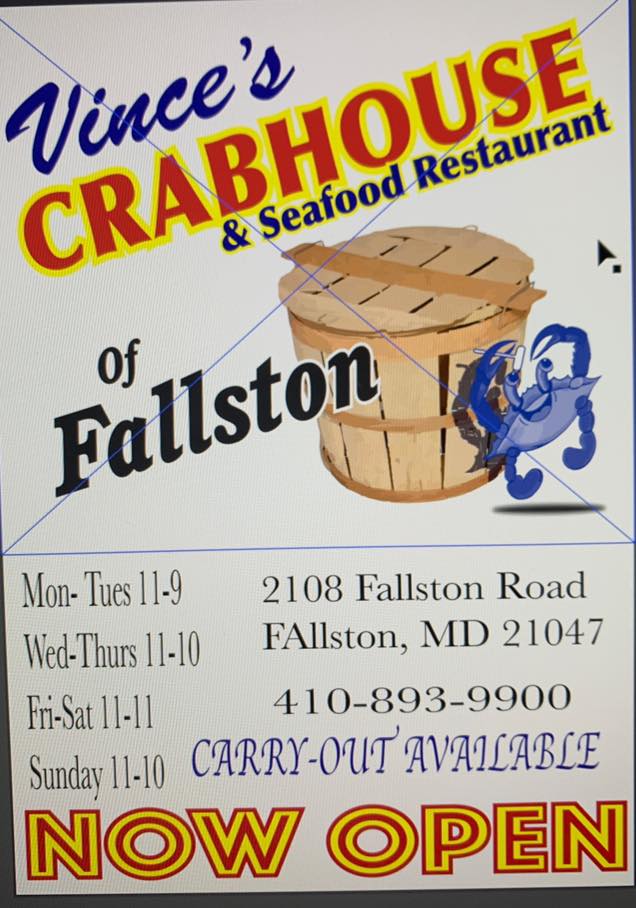 Facebook Comments