WHITE MARSH – Who says police officers only help humans?
On Saturday, June 15, officers working the desk at the White Marsh Precinct of the Baltimore County Police Department were told of four baby ducks that were stuck inside a storm drain in the Giant parking lot on Honeygo Boulevard.
Two officers jumped inside the drain to lift the baby ducks out.
Three other officers also assisted.
Together, the five officers successfully rescued all four baby ducks from the drain.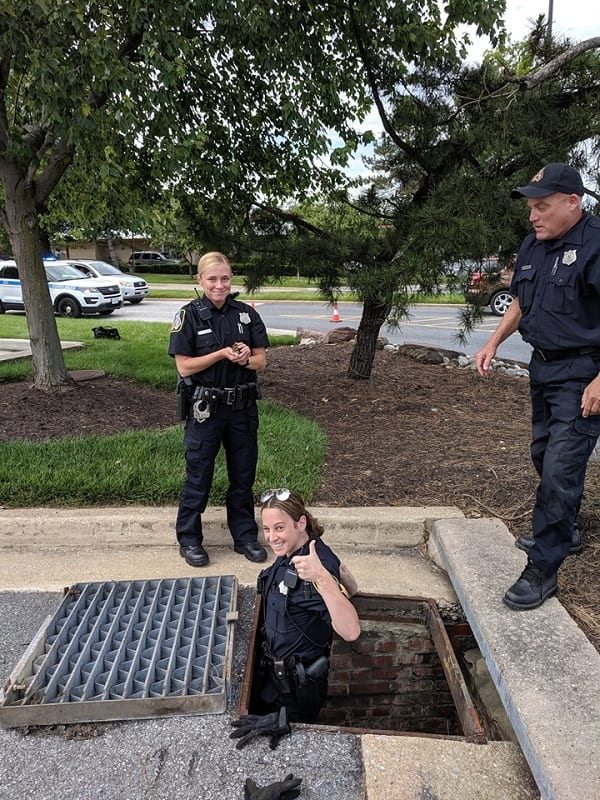 Advertisement
Facebook Comments