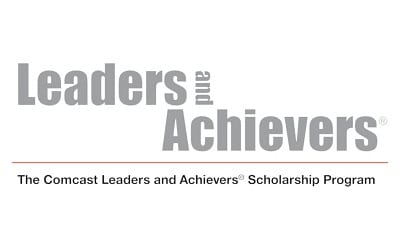 TOWSON, MD – Six Baltimore County Public Schools seniors were awarded $2,500 Leaders and Achievers® Scholarships from the Comcast NBCUniversal Foundation. One of them, Shane Shakoor, a student at Loch Raven High School, was selected to receive an additional $7,500 Comcast Founders Scholarship.
The other five BCPS students earning Leaders and Achievers® Scholarships are:
Fopefoluwa Atanda, Milford Mill Academy
Heather Howard, Chesapeake High School
Donyell Logan, Eastern Technical High School
Robert Meloni, Dulaney High School
Jenifer Solorzano, Parkville High School
Comcast leaders, joined by James D. Fielder, Ph.D., Secretary of Maryland's Higher Education Commission, and other local elected officials and school administrators, recognized the students at a special event held at the Governor Calvert House in Annapolis on May 22.
Advertisement
In total, Comcast NBCUniversal awarded approximately $102,500 in scholarships for the 2019-2020 school year to 38 Maryland students.
"Our Leaders and Achievers scholarship winners are exceptional students who are committed to academic excellence and community service," said Mary McLaughlin, senior vice president of Comcast's Beltway Region. "We are honored to recognize their achievements and excited to support them as they continue their educational journeys."
The Comcast Founders Scholarship was established to honor Ralph J. Roberts, founder and chairman emeritus of Comcast Corporation.
Facebook Comments