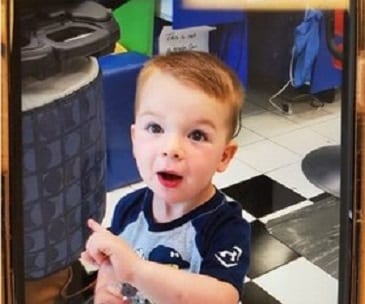 UPDATE: Joseph Thomas Fields III has been located safe and unharmed. His father is in police custody.
Original story below…
——
RANDALLSTOWN – Police are asking for the public's help in locating a missing toddler.
Authorities say 2-year-old Joseph Thomas Fields III has gone missing from the Randallstown area.
He was last seen in the company of his father, Joseph Thomas Fields Jr., in the area of Hooper's Island in Dorchester County.
The boy's father is currently wanted for violating a custody agreement.
Anyone with information on the boy's whereabouts is asked to call police at 410-307-2020 or dial 9-1-1.
Advertisement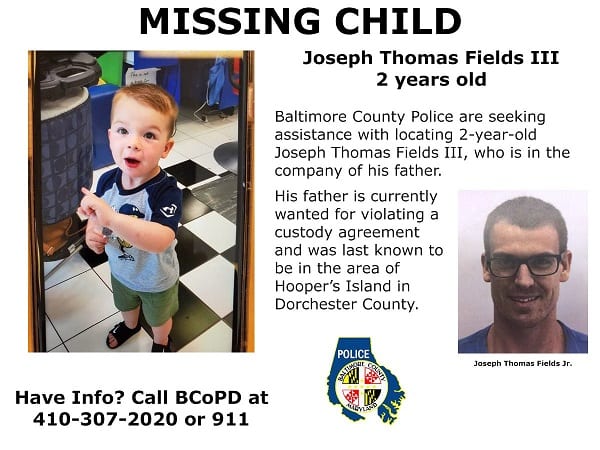 Facebook Comments