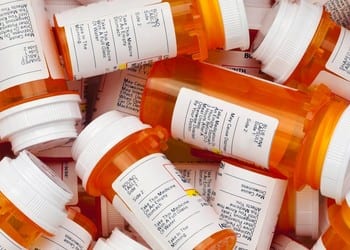 TOWSON, MD – Baltimore County Executive Johnny Olszewski on Thursday announced plans to accelerate the county's response to the opioid crisis by engaging members of the public and convening an expert working group.
Beginning this week, members of the public are encouraged to provide input through an online survey (available in both English and Spanish). In addition, residents will have an opportunity to attend public meetings on Tuesday, June 18, and Wednesday, July 10, where Baltimore County officials and members of the working group will share information about the opioid crisis and hear from county residents, including family members and individuals with experience with addiction, about their thoughts and ideas for steps the county can take to save lives.
"We have a moral imperative to do everything within our power to respond to this devastating epidemic," Olszewski said. "Our goal is a fresh look and a strategic approach to addressing this crisis in Baltimore County."
Baltimore County has the second highest number of overdose deaths in the state – in 2018, 348 people died from opioid-related overdoses, up from 323 in 2017. Olszewski's transition team made a number of recommendations related to tackling the opioid epidemic, including the appointment of an Opioid Strategy Coordinator to spearhead efforts to address the crisis across the government.
The County Executive's proposed budget for Fiscal Year 2020 includes funding for this position.
"My staff and I look forward to collaborating with the opioid working group in communicating response and recovery efforts to combat this deadly epidemic," said Dr. Gregory Wm. Branch, Director of the Baltimore County Department of Health and Human Services.
Advertisement
The expert working group will examine evidence and best practices, gather input from stakeholders and the public, and draft a report with recommendations for how the County should move forward. The members of the working group are:
Dr. John Chessare, President and CEO, Greater Baltimore Medical Center
Dr. Michelle Gourdine, Interim Chief Medical Officer, and Senior Vice President, Population Health & Primary Care, University of Maryland Medical System
Dr. Sunil Khushalani, Medical Director, Adult Services, Sheppard Pratt Health System
Dawn O'Neill, Vice President of Population Health, Saint Agnes Hospital
Michelle Spencer, Associate Director of the Bloomberg American Health Initiative, Johns Hopkins Bloomberg School of Public Health
Dr. Christopher Welsh, Medical Director, Outpatient Addiction Treatment Services, University of Maryland School of Medicine
The working group will receive assistance from staff at the Baltimore County Department of Health and faculty and students at the Johns Hopkins Bloomberg School of Public Health, with support from the Bloomberg American Health Initiative.
For more information, including additional details about the public meetings once they are available, visit www.baltimorecountymd.gov/agencies/executive/opioid-working-group.html.
Facebook Comments