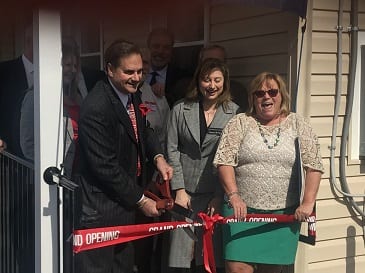 One of northeastern Baltimore County's biggest law firms has opened a new office.
Parker, Pallett, Slezak & Russell cut the ribbon on a new location in Nottingham on Thursday.
"This afternoon, I attended the ribbon-cutting to celebrate the opening of Parker, Pallett, Slezak & Russell's new location in Overlea," said Councilwoman Cathy Bevins. "I have known this law firm to be very community friendly and oriented. I am happy about their investment in the Sixth District."
Advertisement
The law firm is headquartered in White Marsh and also has offices located in Abingdon, Perryville, and now Nottingham/Overlea.
The new office is located at 7701 Belair Road (21236).
Facebook Comments