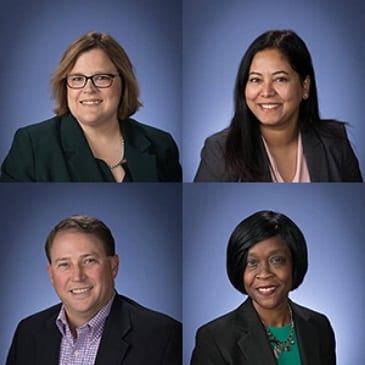 During the December 11 meeting of the Board of Education of Baltimore County, in open session, Board Chair Kathleen Causey announced the creation of an "ad hoc" committee of the Board tasked with making recommendations to the full Board regarding a potential superintendent search.
It was announced that Board Vice Chair Julie Henn would serve as Chair of this committee.
Also serving on this committee are Board Members Moalie Jose (Committee Vice Chair), Russ Kuehn, and Makeda Scott.
The committee is comprised of two elected members (Henn and Scott) and two appointed members (Jose and Kuehn) from different areas of the county, with diverse backgrounds and experience.
Committee updates will be shared with the public during upcoming Board of Education meetings, as a standing agenda item.
The public is always invited to provide input on this or any topic related to education in Baltimore County by speaking at Board meetings and through email to [email protected].
Additional public input opportunities, specific to the search, will be publicized once scheduled.