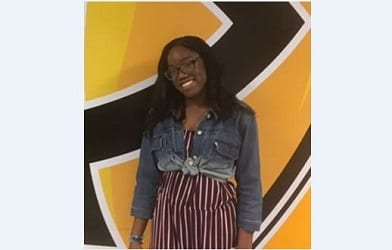 TOWSON, MD – Two Baltimore County Public Schools students – Ozioma Mbaekwe of Parkville High School and Maya Williams of Towson High School – have been named among the nation's 1,044 newest QuestBridge Scholars.
Through the QuestBridge National College Match, Mbaekwe has received a full four-year scholarship to Stanford University, and Williams has received a full four-year scholarship to Bowdoin College.
At Parkville High School, Mbaekwe has been an active member of many clubs and honor societies, including National Honor Society, Science National Honor Society, the African Student Association, and Key Club. Mbaekwe is deeply passionate about community service and credits her Key Club experience with helping her understand the value of volunteering. She plans to major in biology with a pre-med concentration, and ultimately to become a surgeon.
"What stands out the most to me about Ozi," said school counselor Laura Serico, "are her humility and curiosity. Ozi is extremely humble, never boasts about her accomplishments and is more than likely spending her time encouraging others towards success. Ozi has achieved a great deal academically throughout high school, but consistently seeks new experiences and opportunities for learning. In addition to her challenging AP coursework in high school, Ozi took advantage of 12 credits of college courses via CCBC's Early College Access Program. I believe Ozi's determination, work ethic, and service-mindedness will assist her in reaching all of her goals."
Williams is enrolled in the Law and Public Policy magnet program at Towson High School. She has taken a total of seven AP classes at Towson and earned an AP Scholar award in her junior year. In addition to her studies, Williams is involved in several groups at Towson including the Key Club, Johns Hopkins University Model United Nations Conference, and National Honor Society. For the past two years, she has been volunteering at the Parkville-Carney Library through their Reading Buddies program. Through the internship program at Towson, Williams secured an internship at the Law Offices of Spence-Brierley.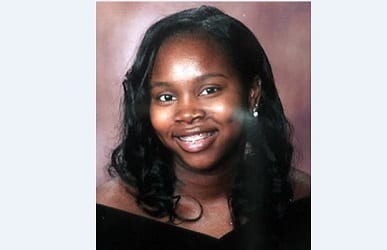 "Maya is a valued member of the Law and Public Policy magnet program at Towson High," said Julie Kromsky, magnet coordinator. "She was selected to participate in a WOW event – Women of the World – for her leadership qualities. Maya always has a positive and friendly attitude along with a beautiful smile.We are so very proud of her accomplishment and are excited to see what her future brings."
QuestBridge National College Match connects high-achieving, low-income high school seniors with full scholarships to the nation's top colleges. This year the program received 16,248 applicants. From that pool, 6,507 students were named finalists and 1,044 of the finalists received guaranteed full four-year scholarships provided by partnering colleges and universities.
Based on previous years, QuestBridge expects that over 2,000 additional National College Match Finalists will be admitted later in the year through Early and Regular Decision processes. All Finalists who ultimately matriculate to QuestBridge college partners become QuestBridge Scholars. The QuestBridge Scholars Network now includes over 12,000 current students and alumni nationally.
"This year we are excited to connect a record number of bright, high-achieving students from low income backgrounds to our college partners. Thanks to our partners' generosity, our QuestBridge applicants can dream big – knowing that their hard work will truly pay off, and they will not have to worry about the cost of attending these outstanding colleges and universities," said Ana McCullough, CEO and co-founder of QuestBridge.
This year's College Match Scholarship recipients had an average unweighted GPA of 3.93. On standardized testing, the middle 50% received between 1360 – 1500 on the SAT and between 29-33 on the ACT. Ninety-four percent are within the top 10% of their graduating class. Financially, their median household income is $32,491, and 86% qualify for free or reduced-price lunch. The majority of these new QuestBridge Scholars — 77% — are also among the first generation in their families to attend a four-year U.S. college.