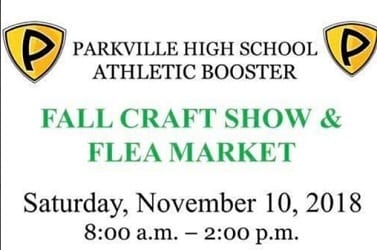 The Parkville High School Athletic Boosters will be holding their fall craft show and flea market this weekend.
The event will be held 8 a.m. to 2 p.m. on Saturday, November 10, 2018 at the high school.
The event will be held indoors and over 100 tables will be featured.
Story continues below
Admission costs $0.50.
Parkville High School is located at 2600 Putty Hill Avenue in Parkville.
Facebook Comments