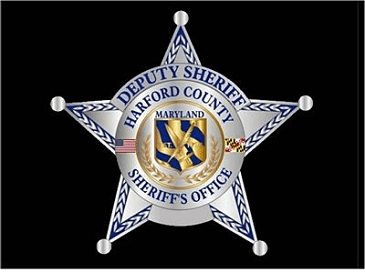 Police have identified the victims from Thursday's shooting in Aberdeen.
The Harford County Sheriff's Office has identified the deceased as:
Sunday Aguda, a 45-year-old male from Baltimore County
Brindra Giri, a 41-year-old female from Baltimore County
Hayleen Reyes, a 41-year-old female from Baltimore City
The names of the victims who were shot, but survived their wounds are:
Hassan Mitchell, 19-year-old male from Harford County
Wilfredo Villegas, 45-year-old male from Montgomery County
Acharya Purna, 45-year-old male from New York
The suspect, 26-year-old Snochia Moseley, was a temporary employee at the Rite Aid warehouse.
She had been employed at the facility less than two weeks.
Authorities say Moseley arrived at the warehouse at 6:30 a.m. on Thursday morning for her shift. She then left the building at 7:21 a.m. and returned home. She drove back to work and arrived at the front gate at 8:35 a.m.
At 8:53 a.m., Moseley reentered the warehouse and, at 9:05 a.m., was seen exiting yet again, and she began shooting.
The first victim was shot outside, and she reentered the building again at 9:07 a.m. and continued shooting. There were 65 people working inside the warehouse.
After reentering the building, she continued shooting, striking the five additional victims before shooting herself in the head. Law enforcement officers were on scene within five minutes of initial dispatch. The suspect had already shot herself by the time police arrived.
Moseley had a last known address of Baltimore County and died at a local hospital. During the investigation, police determined that she was suffering from a mental illness and, over the last two weeks, had become increasingly agitated.
Court records list Moseley's most recent address as being the 8100-block of Ridgetown Drive in Nottingham.
"Overnight the detectives interviewed family members and friends and executed a search warrant at the White Marsh residence of the shooter looking for some motive or some cause," said Harford County Sheriff Jeffrey Gahler. "While no evidence directly related to the shooting was recovered, evidence that the shooter was suffering with a mental illness was identified."
For more details on Thursday's shooting incident, click here.