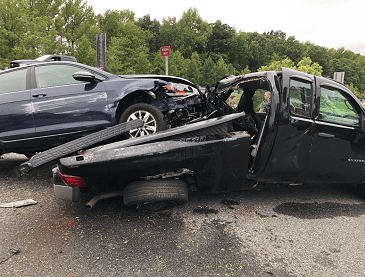 Authorities responded to a crash in the Joppa area on Friday afternoon.
At just before 1:30 p.m., crews from the Joppa-Magnolia Volunteer Fire Company responded to a crash on the exit ramp from northbound I-95 onto Mountain Road (exit 74).
One adult female was taken to Franklin Square Medical Center with non-life-threatening injuries.
No other injuries were reported in the crash.
Facebook Comments