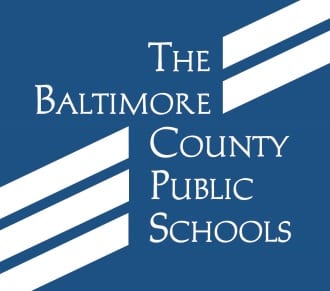 Baltimore County is a little bit cleaner and greener thanks to the efforts of school children and community members who participated in this year's Team BCPS Clean Green 15 Litter Challenge.
County Executive Don Mohler, Baltimore County Public Schools Superintendent Verletta White, and Debbie Phelps, Executive Director of the Education Foundation of Baltimore County Public Schools, announced on Tuesday morning that twelve Baltimore County public schools were winners in this program, which resulted in thousands of volunteers participating in more than three hundred litter clean-ups around the county over the past year.
"We are just delighted with the enthusiastic response we've gotten to this program from our students, teachers and groups in the community who take pride in helping to clean up our neighborhoods and keep litter out of our waterways and the environment," Mohler said.
"The Clean Green 15 Challenge is an effective, real-world way for our students to learn about the environment as they demonstrate pride in their schools and communities," said BCPS Superintendent Verletta White.
"The Clean Green 15 challenge is a great, hands-on way for students and community members to get involved and make a difference by putting litter in its place," said Baltimore County Council Chair Julian Jones.
Clean Green 15 Results:
Tons of Litter Collected, Thousands of Grant Dollars Distributed to Schools
Story continues below
The 2018 program resulted in 338 clean-ups conducted by 5,057 volunteers who picked up 3,471 bags of litter and debris. This is a 29% increase in volunteers over last year!
In addition to litter, Clean Green 15 volunteers collected many tons of bulk trash items from parks, stream banks, schoolyards and other locations around Baltimore County. Clean-ups included schoolchildren as well as community-based volunteer activity.
Through the Team BCPS Clean Green 15 Litter Challenge, the Education Foundation of Baltimore County Public Schools awarded grants to the top winning schools to fund school-based instructional projects emphasizing the theme of environmental literacy. Examples could include installing a reading garden or rain garden, planting trees, diverting downspouts, or environmental education projects. Six schools won Honorable Mention awards and received technology prizes.
Team BCPS Clean Green 15 Litter Challenge
Winning Schools—2018
| Award | Prize | School |
| --- | --- | --- |
| Grand Prize—Volunteers | $3,000 grant | Reisterstown Elementary School |
| Grand Prize—Weight | $3,000 grant | General John Stricker Middle School |
| Elementary Schools Prize | $1,500 grant | Chesapeake Terrace Elementary School |
| Middle Schools Prize | $1,500 grant | Parkville Middle School and Center for Technology |
| High Schools Prize | $1,500 grant | Dulaney High School |
| Special Schools Prize | $1,500 grant | Battle Monument School |
| Honorable Mention | iPad | Bear Creek Elementary School |
| Honorable Mention | iPad | Edgemere Elementary School |
| Honorable Mention | iPad | Lansdowne High School |
| Honorable Mention | iPad | Milbrook Elementary School |
| Honorable Mention | iPad | Perry Hall Middle School |
| Honorable Mention | iPad | Stoneleigh Elementary School |
2018 Sponsors:
BGE, Comcast, Baltimore County Department of Environmental Protection and Sustainability
Facebook Comments