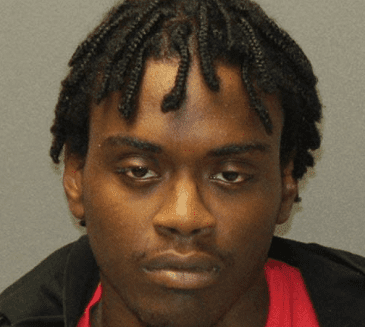 A would-be carjacker had a run of bad luck over the weekend.
At just before 2 p.m. on Saturday, police responded to a report of a carjacking in the Joppatowne Plaza in Joppa. At the scene, officers learned that a black male had entered a cab, requested a ride to Baltimore, then implied he had a weapon.
The cab driver jumped out of the car and the suspect got into the driver's seat and fled with the cab. A call went out for deputies to be on the lookout for the taxi.
Shortly thereafter, the Harford County sheriff was traveling along Route 40 in the area of Route 755 in Edgewood when he spotted the cab.  After a brief pursuit, the suspect crashed into two vehicles from the Harford County Sheriff's Office along Route 40 near Spesutia Road. No injuries were reported as a result of the crash.
Deputies took the suspect, identified as Dionte Kyrell James Torrence, 24, of Baltimore, into custody and charged him with carjacking, second-degree assault, and theft.
He was taken to the Harford County Detention Center, where he is being held without bail.