The National Weather Service has once again issued a Heat Advisory until 8 p.m. on Wednesday for the entire Nottingham area.
Heat index values are expected to reach 100 to 105 degrees on Wednesday afternoon.
Local residents are encouraged to stay hydrated and limit outdoor activities.
Children, pets, and disabled persons should never be left unattended in a vehicle on a hot day.
Story continues below
The Baltimore County Public Library has 19 branches that are open Monday through Thursday from 9 a.m. to 9 p.m., Friday and Saturday from 9 a.m. to 5:30 p.m., and Sunday from 1 to 5 p.m. Residents can cool off while reading a book or enjoying scheduled events at a branch in their community. For more information and the location nearest you, visit the Baltimore County Public Library website.
Baltimore County Senior Centers are also open Monday through Friday from 8:30 a.m. to 4 p.m. to the general public – regardless of age – during extreme heat days. Residents who visit these locations to get relief from the heat can watch TV, read a book, or sit and relax. For information on the 20 senior centers call the Department of Aging Senior Center Information and Assistance line at 410-887-2594.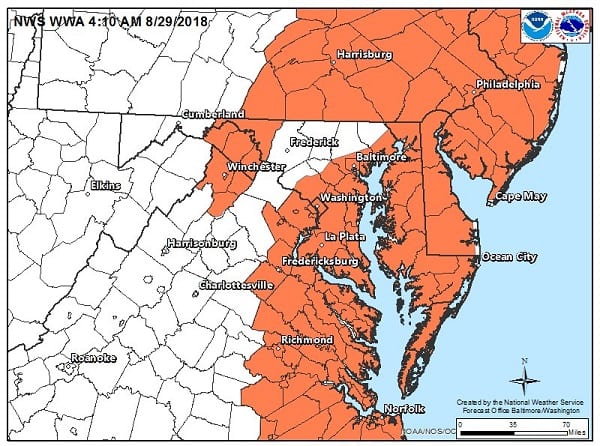 Facebook Comments