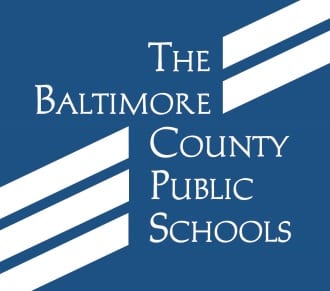 The county's school supply drive is kicking into high gear.
The Education Foundation of Baltimore County Public Schools invites local residents to participate in this tradition and to donate school supplies to students who will need them.
There are three ways to participate this year – making an online contribution, volunteering time, or dropping off donated supplies.
And if giving makes you hungry, you might want to consider dropping off your donations at one of two Slice restaurants. BCPS supporters who take newly purchased school supplies to the Slice location in Towson or White Marsh (along with a store receipt showing that they spent at least $10 on the supplies) will receive a free slice of pizza. Visit Slice on Thursdays and 25% of your purchase will be donated to The Education Foundation of BCPS.
Want to find the nearest location for dropping off school supplies? Here's the complete list:
Baltimore County Public Library, all branches

Arbutus Branch, 855 Sulphur Spring Rd., 21227
Catonsville Branch, 1100 Frederick Rd., 21228
Cockeysville Branch, 9833 Greenside Dr., 21030 NOTE: Wednesday, Aug. 18, STUFF A TRUCK Event 12 – 2 p.m.
Essex Branch, 1110 Eastern Blvd., 21221
Hereford Branch, 16940 York Rd., 21111
Lansdowne Branch, 500 Third Ave., 21227
Loch Raven Branch, 1046 Taylor Ave., 21286
North Point Branch, 1716 Merritt Blvd., 21222
Owings Mills Branch, County Campus Metro Centre at Owings Mills, 10302 Grand Central Ave., 21117
Parkville-Carney Branch, 9509 Harford Rd., 21234
Perry Hall Branch, 9685 Honeygo Blvd., 21128
Pikesville Branch, 1301 Reisterstown Rd., 21208
Randallstown Branch, 8604 Liberty Rd., 21133
Reisterstown Branch, 21 Cockeys Mill Rd., 21136
Rosedale Branch, 6105 Kenwood Ave., 21237
Sollers Point Branch, 323 Sollers Point Rd., 21222
Towson Branch, 320 York Rd., 21204
White Marsh Branch, 8133 Sandpiper Cir., 21236
Woodlawn Branch, 1811 Woodlawn Dr., 21207
Boscov's, White Marsh Mall

8200 Perry Hall Blvd., 21236
The Education Foundation

105 W. Chesapeake Ave., Suite B1, 21204
First Financial Federal Credit Union, all branches in Baltimore County

Catonsville Branch, Westpark Shopping Center, 6400 Baltimore National Pike, 21228
Fullerton Branch, Putty Hill Plaza, 7966 Belair Rd., 21236
Golden Ring Branch, 8665 Pulaski Highway, 21237
Lutherville Branch, Heaver Plaza, 1301 York Rd., 21093
Owings Mills Branch, St. Thomas Shopping Center, 9906 Reisterstown Rd., 21117
Office Depot/Office Max, all locations in Baltimore County

Catonsville, 4 West Plaza, 6501 Baltimore National Pike, Bldg. B, 21228
Lansdowne, 3595 Washington Blvd,, Washington Blvd. & Lansdowne Rd., 21227
Parkville, Perring Plaza, 1953 East Joppa Rd., 21234
Reisterstown, 11716 Reisterstown Rd., Cherry Vale Plaza, 21136
Rosedale/Golden Ring Mall, 8640 Pulaski Hwy #103, Rte 40 & 695 (Old Ward's Bldg), 21237
Timonium, 1920 York Rd., York Rd. & Fox Tail Rd.,21093

The Pinder Plotkin Legal Team
Slice Pizza

Towson, 8 W. Pennsylvania Ave., 21204
White Marsh, 8137 Honeygo Blvd., 21236
Towson Farmers Market – on Thursdays, Aug. 9 & 16, from 2 – 6 p.m.

17 Allegheny Ave., 21204, hosted by the Towson Chamber of Commerce
All new school supplies are welcome and will be well used. The most needed school supplies are: folders, composition books / notebooks, pencils, crayons, highlighters / markers, glue sticks, scissors, backpacks, binders, pens, Post-it Notes, and primary journals (composition books that include space for drawing). The school supply drive will run through Sunday, Aug. 19, at the drop off locations.
The school supply drive is part of the BCPS annual Back to School Involves You, Too! campaign in association with The Education Foundation of BCPS.
The Education Foundation of BCPS, Inc., is a nonprofit organization established to attract and direct public financial contributions to programs and activities of the school system in support of quality education for all children.