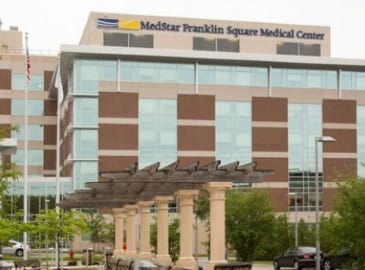 As previously reported, a protest has been planned for Tuesday afternoon in response to MedStar Franklin Square's decision to abruptly shut down its pediatric services.
The protest will reportedly take place on Tuesday, May 8, at 1:30 p.m. along Franklin Square Drive.
On Tuesday, the protest's organizers issued a press release outlining what they hope to accomplish with the planned protest.
"On April 6, 2018 the administration of MedStar Franklin Square Medical Center (FSMC) abruptly and unexpectedly eliminated pediatric care in the hospital with no warning to the community that has supported and grown Franklin Square Medical Center over the past several decades," states the release. "The consequences will be potentially life-threatening, with critically ill infants and young children now having to travel significant distances to obtain care at the next nearest hospital that has the level of services that MFSMC just cut."
Advertisement
"This pattern of behavior by MedStar Franklin Square Medical Center demonstrates a lack of respect for the needs of the local community and the medical staff that serves them," the release continues. "With the construction of a new multi-million dollar surgical center, it appears that MedStar is prioritizing services that create profit rather than providing the full range of medical services to everyone in the community.
"Those attending the rally and their supporters make three demands:
That the Franklin Square Medical Center administration RESTORE safe, high quality pediatric emergency and for children in the communities served by Franklin Square.
That the administration of FSMC–and its parent company, MedStar–adopt new policies that will ensure the input of community and medical staff before closing any further medical services at the hospital.
That the General Assembly pass legislation requiring that any hospital in the state that receives state funding adopt policies as described above."
Political candidates and the members of the media have reportedly been invited to the rally.
Franklin Square officials have offered no comment on the matter.
Facebook Comments