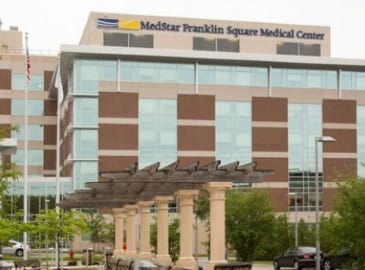 UPDATE: The rally organizers have issued a press release outlining what they hope to accomplish with Tuesday's protest – details here.
Original story below…
——
A protest is being planned after MedStar Franklin Square abruptly decided to close down its pediatric services last month.
"This week, we begin the process of consolidating our pediatric emergency services into our main emergency department where our young patients will continue to receive pediatric emergency care," wrote Franklin Square officials in April. "We remain committed to treating pediatric patients in the emergency department, and will continue to call upon the expertise of a staff of pediatricians working there."
"With the decrease in our pediatric patient volume, we have made the difficult decision to discontinue our pediatric inpatient service."
The decision has angered many in the local community.
Advertisement
This is a decision that eliminates a service that was needed and heavily used by the community and was the life's work of doctors, nurses, philanthropists, managers, coordinators, community members and administrators," wrote Dr. Glenn Treisman, Eugene Meyer III Professor of Psychiatry and Medicine at the Johns Hopkins University School, in an op-ed piece for The Baltimore Sun. "This decision did not improve any aspect of health care."
"The fallout from this (decision) has been nothing short of a public safety disaster," states a letter received by The Baltimore Post.
Now, a protest has reportedly been scheduled for next week.
The protest will reportedly take place on Tuesday, May 8, at 1:30 p.m. along Franklin Square Drive.  Political candidates and the members of the media have reportedly been invited.
Franklin Square officials have offered no comment on the matter.
Facebook Comments