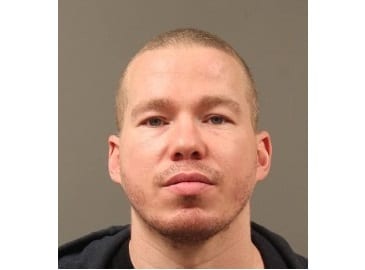 The man who beat a small dog to death with a glass bottle in March has been arrested.
Jerome Irvin Leudtke Jr. was located and arrested by detectives at about 1:30 p.m. on Wednesday.
Police believe Leudtke shaved his head in an effort to avoid apprehension. He remains incarcerated at the Baltimore County Detention Center, charged with aggravated cruelty to an animal.
On January 13, police were called to Pet ER on Cromwell Bridge Road when Luedtke and a female roommate brought in their severely beaten Chihuahua for treatment at around 6:30 a.m. The couple had conflicting stories as to how the dog became injured.
Advertisement
Detectives determined that Luedtke struck the dog, Ginger, numerous times with two different large glass bottles, causing severe trauma to its head after the dog bit Luedtke in the hand. The roommate convinced Luedtke to take Ginger to Pet ER after a failed attempt at calling for an ambulance for the dog.
Ginger was subsequently euthanized due to the extent of the injuries.
A warrant was issued for Luedtke's arrest on January 29.  He was known to frequent the Essex area.
Facebook Comments