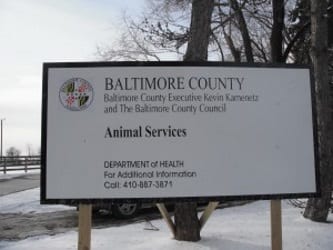 The Baltimore County Department of Health's Department of Animal Services will be holding low-cost animal rabies vaccination clinics in the Nottingham area.
Vaccinations will cost $8 per animal and will include a microchip with lifetime registration and an initial Baltimore County license.
Eligible pets include dogs, cats, and ferrets that are at least 12 weeks old and properly secured on a leash or in an escape-proof carrier.
Perry Hall/White Marsh
Saturday, May 5
10 a.m. to noon
Gough Park
9300 Honeygo Boulevard
Perry Hall, MD 21128
Rosedale
Wednesday, May 9
6 to 8 p.m.
Rosedale Park
1246 Kendrick Road
Rosedale, MD 21237
Middle River
Wednesday, May 16
6 to 8 p.m.
Eastern Regional Park
1723 Eastern Avenue
Middle River, MD 21220
Essex
Saturday, May 26
10 a.m. to noon
Fields at Renaissance Park
99 Stemmers Run Road
Essex, MD 21221