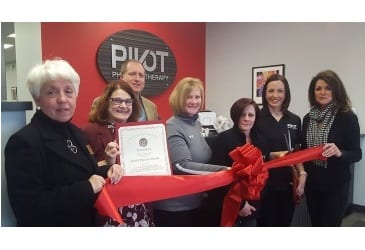 A new business has opened its doors in Perry Hall.
Pivot Physical Therapy held a ribbon-cutting on Monday morning at its new location at 8740 Belair Road.
The company has over 250 locations throughout Maryland, Delaware, North Carolina, Washington D.C., Pennsylvania, Virginia, and West Virginia.
Advertisement
The company offers services ranging from sports medicine to golf rehab to aquatic therapy.
The new Perry Hall location will be managed by Kelly Masterson.
Facebook Comments