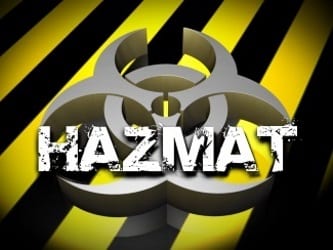 On Sunday, April 22, 2018, Baltimore County residents may bring household hazardous waste items to a one-day collection event scheduled from 9 a.m. to 1 p.m., at the Eastern Sanitary Landfill, located at 6259 Days Cove Road in White Marsh.
The event is hosted by the Baltimore County Bureau of Solid Waste Management in cooperation with the Baltimore County Police Department and Baltimore County Fire Department.
Accepted items include household paints and chemicals, pesticides, cooking oil, swimming pool chemicals, lawn and garden chemicals, automotive fluids, cleaning solvents, rechargeable batteries, mercury thermometers and thermostats, and fluorescent light bulbs. No trash or electronics will be accepted at this event.
For those residents who can't make it to the one-day event, Baltimore County operates a year-round, full service household hazardous waste drop-off facility at the Central Acceptance Facility, located at 201 West Warren Road in Cockeysville (please note that some computer map programs will inaccurately show this address on the east side of York Road).
Advertisement
This facility is open Monday through Saturday, 7 a.m. to 4 p.m. Aside from specific one-day household hazardous waste collection events, items such as paint, cooking oil, and pesticides are now only accepted at the Central Acceptance Facility drop-off location; they are no longer accepted at the Eastern Sanitary Landfill.
For more information about the types of household hazardous waste accepted at each of Baltimore County's drop-off facilities, residents should visit the Bureau of Solid Waste Management's website or call 410-887-2000.
Facebook Comments