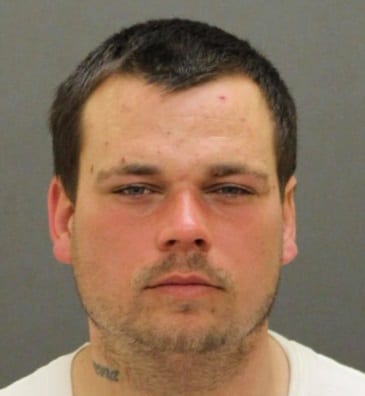 A White Marsh man has been charged with attempted murder in connection with a shooting in Baltimore City.
At just before 11 p.m. on Tuesday, March 20, police responded to Jamily's Market in the 300 block of South Calhoun Street to investigate a reported shooting.
Responding officers found a 34-year-old male clerk suffering from gunshot wounds.
Detectives obtained video surveillance footage from the store that captured images of the suspect.
Through the course of their investigation, detectives were able to identify a suspect and get an arrest warrant.
On March 27, police responded to a burglary call in the 1900 block of Griffis Avenue.  At the scene, officers arrested 30-year-old Eric Ensey of Red Lion Road in White Marsh.
Ensey is now facing attempted murder charges, as well as related robbery and weapons violations.
He is currently being held until trial.  Bail has been denied.
The shooting victim remains hospitalized in critical condition.