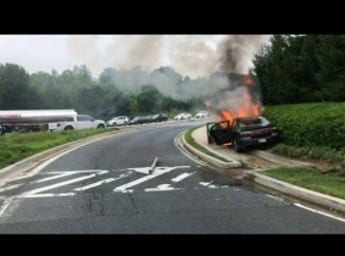 Emergency crews responded to the scene of a vehicle fire on Tuesday morning.
At about 9:30 a.m., White Marsh Volunteer Fire Company responded to the area near White Marsh Boulevard at Honeygo Boulevard.
There, a vehicle had gone off the road and was fully engulfed in flames.
Crews quickly got the blaze under control.
There has been no word on any injuries.
Facebook Comments