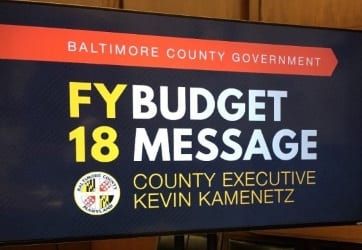 Baltimore County Councilman David Marks announced that the Fiscal Year 2018 budget will include significant upgrades to recreation areas in northeastern Baltimore County. The budget will fund:

§ Ball diamond upgrades at Gunpowder, Joppa View, and Seven Oaks Elementary Schools ($37,500)
§ Multi-purpose court resurfacing at Carney Elementary School ($22,750);
§ Natural turf improvements at Cowenton Ridge Park ($110,500);
§ Upgrades to Kingsville Park ($500,000); and
§ The already announced new artificial turf field at Perry Hall High School ($800,000)

"Since 2010, four new parks have been completed in northeastern Baltimore County, and this budget funds significant upgrades to existing recreational areas from Kingsville to Carney," Councilman Marks said. "I would like to thank all of our advocates, including Recreation and Parks Advisory Board member Greg Heitner, who pushed for these upgrades and the turf field project specifically. I would also like to thank my colleague Cathy Bevins, since we share common recreation facilities."

"Our recreation councils are among the busiest in Baltimore County, and we appreciate this boost in funding," Heitner added.