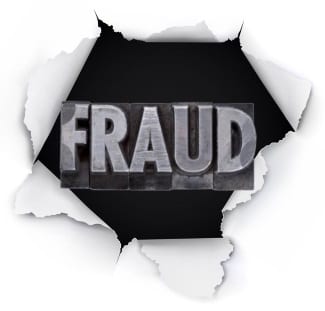 Baltimore, Maryland – On Monday, a U.S. District Judge sentenced Muhammad Sarmad, 41, of Nottingham, to 18 months in prison, followed by three years of supervised release, for conspiracy to commit food stamp fraud and wire fraud in connection with a scheme to illegally redeem food stamp benefits in exchange for cash.
At the sentencing, the judge also ordered that Sarmad pay restitution of $3,550,662.
"The food stamp program can be exploited by criminals like Muhammad Sarmad, who take advantage of the fact that the Department of Agriculture trusts retailers to actually provide food in return for taxpayer money," said U.S. Attorney Rod J. Rosenstein.
The Supplemental Nutrition Assistance Program (SNAP), previously known as the Food Stamp Program, is administered by the Food and Nutrition Service (FNS) of the United States Department of Agriculture (USDA), together with state agencies. The program funds low-income individuals to allow them to obtain a more nutritious diet. In Maryland, the program provides eligible individuals with an electronic benefit transfer (EBT) card called the Independence Card, which operates like a debit card. Recipients obtain EBT cards through the state Department of Human Resources, then use the EBT card to purchase approved food items from participating retailers.
Retailers must apply to and be approved by FNS to participate in the program. Authorized retailers use a point-of-sale terminal that checks the EBT card information and deducts the cash value of the purchase from the customer's SNAP benefit balance. SNAP reimbursements are paid to retailers through electronic funds transfers. Retailers must bill the government only in return for providing approved food items.
Sarmad, co-defendant Mohammad Irfan, and other family members owned and/or operated New Sherwood Market, 6324 Sherwood Road in Northwood, Maryland; Martin Mart, 1504 Martin Boulevard in Middle River, Maryland; Rosedale Mart, 6326 Kenwood Avenue in Rosedale, Maryland; and M&A Mart 7400-A Belair Road in Baltimore.
All of the stores were authorized to accept SNAP, except the M&A Mart.
According to their plea agreements, from October 2010 through at least July 2016, Sarmad, Irfan, and their co-conspirators exchanged EBT benefits for cash, in violation of the food stamp program rules. Sarmad, Irfan, and their co-conspirators typically paid half the value of the EBT benefits in cash. To avoid detection, they often debited the funds from the card in multiple transactions over a period of hours or days, or called a different store where the transaction was processed manually. Since the M&A Mart was not authorized to accept SNAP, Sarmad or a co-conspirator would call one of the other stores to run the transaction at the other store and then hand out the cash at M&A Mart.
Sarmad, Irfan and their co-conspirators received instruction regarding the requirements and regulations of the food stamp program, including that only eligible food items could be exchanged for EBT benefits, and that a retailer may never exchange EBT benefits for cash or non-food items. Sarmad admitted that from October 2010 through August 2016, Sarmad and his co-conspirators obtained more than $3.5 million in payments for food sales that never occurred or were substantially inflated.
In addition to Sarmad and Irfan, nine other retail store operators have pleaded guilty to their roles in similar schemes to illegally redeem food stamp benefits in exchange for cash, and are awaiting sentencing. Three other defendants are scheduled to go to trial later this year.
Mohamad Irfan, 59, of Baltimore, previously pleaded guilty to conspiracy to commit wire and food stamp fraud, and faces a maximum sentence of five years in prison. Judge Bennett has scheduled sentencing for Irfan on May 9, 2017 at 11:00 a.m. Irfan is detained pending sentencing.