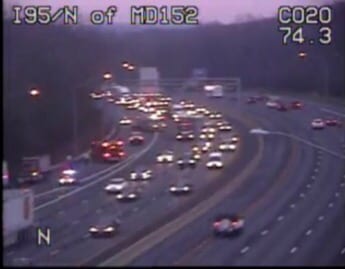 Those heading toward the Nottingham area from Harford County should expect some delays on Tuesday morning.
At just after 7:30 a.m., crews responded to a crash along southbound Interstate 95 at the Mountain Road exit (exit 74).
A fuel spill was reportedly involved and the right lane and shoulder of southbound I-95 are now closed.
Units from the Joppa-Magnolia Volunteer Fire Company are heading to the scene.
There has been no word on any injuries.
Motorists should use caution in the area.