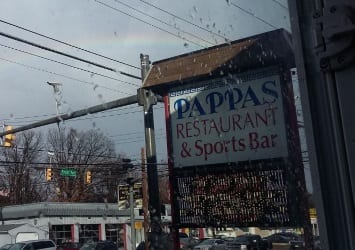 Pappas is once again open for business.
The iconic Parkville restaurant had been closed since last Friday, March 3, after being damaged by a small fire.
On Friday, March 10, the restaurant announced via Facebook a "grand re-opening" of sorts.
"Join Pappas Parkville for our Grand Re-opening TOMORROW, FRIDAY!!!! We thank all of our loyal customers for their patience and look forward to seeing you all tomorrow!!! – The Pappas Family"
The restaurant is located at 1725 Taylor Avenue.  It has been serving the Parkville area since 1972.
Pappas re-opened at 11 a.m. on Friday.