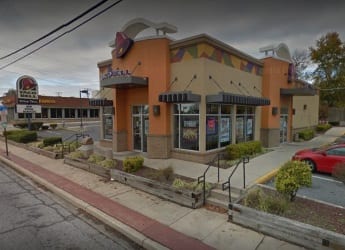 Police are investigating after a fast food restaurant in Essex was robbed at gunpoint.
At about 7:30 a.m. on Tuesday, January 31, a man entered the Taco Bell located in the 700 block of Eastern Boulevard, 21221.
The suspect displayed a gun, grabbed cash from the register, then fled the scene on foot.
No one was injured in the incident.
Police have not released a description of the suspect.