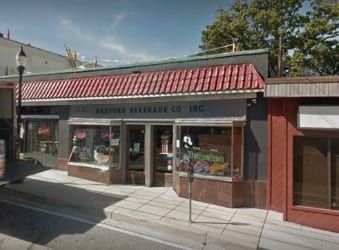 UPDATE: Reports would seem to indicate that the robbery occurred at the Harford Beverage Co. liquor store located next for to Racers' Cafe.
Original story below…
——
Police are investigating after a Parkville bar was robbed over the weekend.
At about 7:30 p.m. on Sunday night, a man entered Harford Beverage Co./Racers' Cafe at Harford Road and Taylor Avenue.
The man displayed a gun and demanded money, according to Baltimore County Breaking News.
After receiving an undisclosed amount of cash, the man then fled the scene.
Witnesses describe the suspect as an African-American male in a dark hoodie with the word "SECURITY" printed on the back.
Police searched the area via helicopter but have not yet been able to apprehend the suspect.