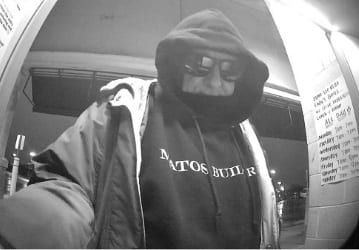 Burglary detectives are still looking for a suspect who is using stolen credit cards taken from a home in Dundalk.
The credit cards were stolen on December 12 from a home on Ridgeshire Road, 21222. The suspect used the stolen cards on the same day at the Shoppers located in the Middlesex Shopping Center, 1200 Eastern Boulevard, 21221.
He also attempted to remove money from an ATM located at the Middlesex Shopping Center at approximately 7 a.m. that morning. Above is a still photo from the ATM surveillance video.  View more photos of the suspect here.
Anyone with information on this individual is asked to contact police at 410-307-2020.