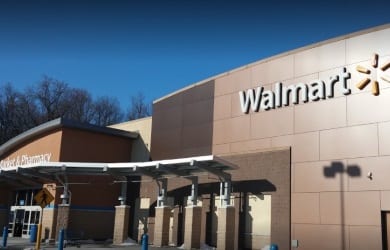 Police are investigating after a shoplifter at a local WalMart pulled a gun on a store employee over the weekend.
At just before 3:30 a.m. on Sunday, December 18, a man stole a television from the store, which is located in the 8100 block of Perry Hills Court, 21236.
When the Walmart employee asked to see a receipt, the suspect pulled out a gun and exited the store.
The suspect then fled the scene in a vehicle.
Police have not released a description of the suspect due to the ongoing investigation.
No one was injured in the incident.