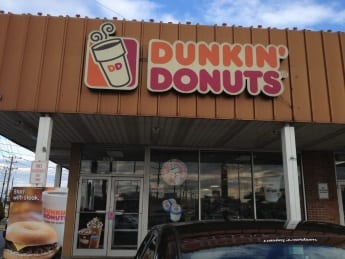 Police are investigating after a White Marsh Dunkin Donuts was robbed last week.
At 1:40 p.m. on Friday, December 16, a man entered the Dunkin Donuts located at 11450 Pulaski Highway, 21162, and displayed a handgun.
The man demanded the money from the cash register or he threatened to shoot.
The suspect then got into a physical altercation with the cashier, grabbed the money from the tip cup and fled the scene.
Police have not yet released a description of the suspect due to the ongoing investigation.