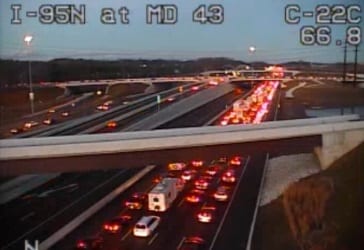 A crash along Interstate 95 is snarling rush hour traffic on Monday evening.
At just before 5 p.m., an accident was reported along northbound I-95 just past exit 67 (MD Route 43).
The Maryland Transportation Authority says that the three right lanes are currently shut down for accident cleanup.
There was no word on any injuries.
Motorists should expect delays in the area.