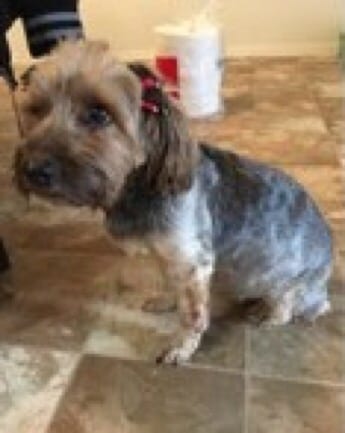 The Baltimore County Police Department is seeking the public's assistance in locating a dog that was taken from the White Marsh area.
Around 9 a.m. on October 16, a 10-year-old female Yorkshire Terrier named Bella wandered away from her White Marsh home. That afternoon, someone found Bella and placed an ad on Craigslist trying to find Bella's owner. That individual was contacted by a girl that stated she was the owner. Thinking that the girl was the owner, the individual gave Bella to the girl – however, it was later revealed that the girl was not the owner. The girl had seen the ad, pretended to be the dog's owner, took the dog, then sold the dog on Craigslist.
Detectives identified the girl, who was only 16-years-old, and charged her as a juvenile in connection with the case.
Sadly, Bella was never found and police began reaching out to the public to help find her and return her home. The person that the suspect sold the dog to does not face charges since they thought the sale was legitimate, but they do need to return the dog.
Bella has moles or skin tags on her hind legs.
Detectives believe that criminals may be taking lost pets off of the street and selling them on Craigslist. Criminals may also be pretending to be the owner of a dog listed as found on Craigslist just so they can take the dog and resell it on Craigslist.
Anyone with information on this case or similar incidents to call the White Marsh Precinct at 410-887-5000.