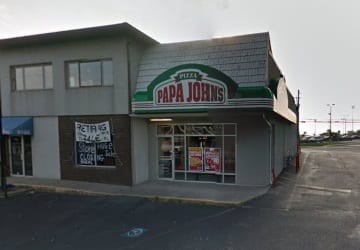 Police are investigating after a local pizza shop was robbed at gunpoint.
At 12:30 a.m. on Friday, November 18, someone broke the glass of the locked door at Papa John's pizza shop, located in the 9100 block of Belair Road, in order to gain entry.
Once inside the store, the suspect ordered the employees into the office at gunpoint and demanded that an employee to put cash into a box.
Once he had the cash, the suspect then fled the scene on foot.
No one was injured in the incident.