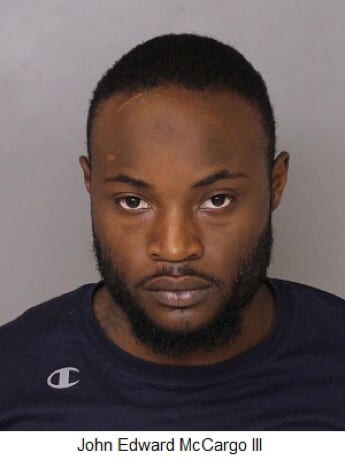 Police have charged a suspect in connection with an October 27 shooting near Rosedale.
John Edward McCargo III, 20, has been charged with attempted first-degree murder and related charges. He is being held without bail at the Baltimore county Detention Center.
At shortly after 8 p.m. on October 27, police were called to an area hospital where a 20-year-old man had walked in with a gunshot wound to an upper extremity. It was determined that the shooting had occurred in the area of Whitby Road and Ruben Road, 21206. Investigators believe that the man was sitting in the back seat of a car when he was shot. McCargo was identified as the person responsible for the crime.
The incident remains under investigation by the Baltimore County Police Violent Crimes Unit.​