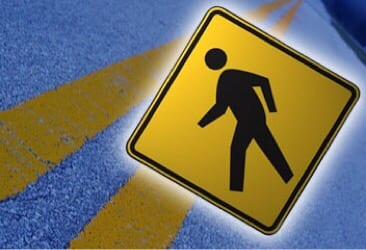 UPDATE: The pedestrian has died from his injuries.
The official release from Baltimore County police is below…
The Baltimore County Police Crash Team is investigating after a man was struck and killed by a vehicle on Pulaski Highway in Rosedale late last night.
The preliminary crash investigation has indicated that just after 11 p.m., 55-year-old Gregory John Lewis of 21229 was on west-bound Pulaski Highway near the entrance to the Golden Ring Center when he was struck by a west-bound vehicle. He was transported to Franklin Square Hospital where he died.
The vehicle, a 2006 Chevrolet Silverado, remained at the scene.
The Crash Team investigation is expected to take several weeks.
Original story below…
——
Police were on the scene of a crash involving a pedestrian in Rosedale on Monday night.
At just after 11 p.m., paramedics responded to the 8600 block of Pulaski Highway for a report of an accident.
At the scene, crews found that a pedestrian had been struck by a vehicle.
Critical injuries have been reported.
Motorists should avoid the area.