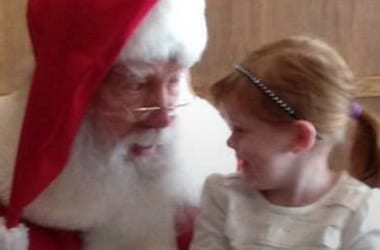 Christmas Eve is exactly two months away, which means it's not too soon to start thinking about having breakfast with Santa Claus.
Red Brick Station on The Avenue at White Marsh will host "Breakfast with Santa" on Saturday, November 26th and Sunday, December 4th. Breakfast begins at 8:30 a.m.
Families will enjoy a buffet breakfast, face painting, and more – plus visit with the jolliest guy in town.
Tickets will go on sale Saturday, November 12, at 11 a.m. at Red Brick.
Tickets cost $10 per person, with a maximum of 8 tickets purchased per person.
Individuals are expected to start lining up as early as 6 a.m. on the morning of 11/12.
Historically, this event is sold out within 45 minutes.
More details on Facebook here.