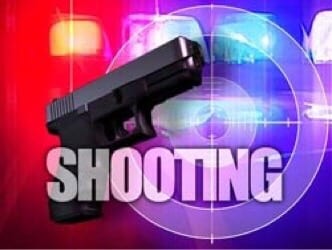 UPDATE: Here is the official update from the Baltimore County Police Department…
Baltimore County Police are investigating a shooting in Rosedale that left one man injured.
Police were dispatched to a gas station in the 1700 block of Chesaco Avenue…at approximately 3:59 PM [Sunday] afternoon where they found a man suffering from at least one gunshot wound to the upper body. The man, 27, was transported to an area hospital for treatment.
Police believe that this was a targeted crime but the suspect remains outstanding at this time.
This incident is being investigated by the Baltimore County Police Violent Crimes Unit.
Anyone with information is asked to call police at 410-307-2020 or call Metro Crime Stoppers at 1-866-7LOCKUP.
Original story below…
——
Police in Baltimore County are investigating a shooting that took place in Rosedale on Saturday evening.
At about 4 p.m., police responded to the 1700 block of Chesaco Avenue for a report of shots fired.
At the scene, officers found that one adult male had been shot.
Authorities say they believe the shooting was targeted.
The investigation continues at this hour.