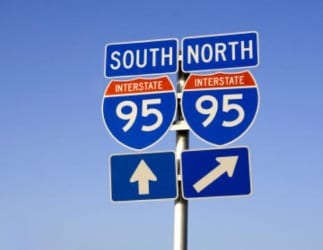 Motorists along Interstate 95 may notice some traffic interruptions this week, according to the Maryland Transportation Authority.
The MDTA says that there will be periodic, five-minutes "traffic drags," or stoppages, on I-95 near the Joppa Road exit between 9 a.m. and 3 p.m. on Tuesday and Wednesday.
During the time, BGE will be performing utility work along the highway.
Motorists should plan accordingly.
Facebook Comments