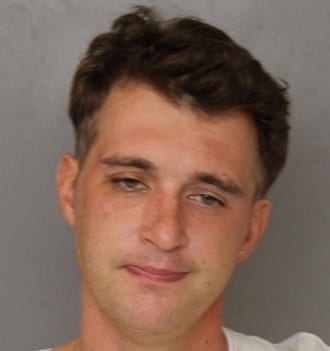 UPDATE: Phillip Misowitz has been indicted by a Baltimore County Grand Jury for first-degree murder, first-degree assault, and second-degree assault. He remains held without bail at the Baltimore County Detention Center.
Original story below…
——
A Rosedale man has died after being assaulted by his grandson on September 10.
On September 10 at 9:43 p.m., Baltimore County Police responded to an apartment in the 1200 block of Chesaco Avenue, 21237, for a report of an assault with injury. When officers arrived on the scene, they found 32-year-old Phillip Misowitz sitting on the front steps with what appeared to be blood on his shirt. He told officers "You guys are here for me".
Officers found 77-year-old Robert Harmic in the apartment suffering from a head injury. He was taken to Franklin Square Hospital for treatment.
The investigation indicated that Misowitz had been involved in an argument with his mother and Harmic, who is his grandfather. During the argument, Misowitz picked up a glass candy jar from the living room and threw it at Harmic, hitting him in the head.
Misowitz was taken into custody and charged with first-degree assault and two counts of second-degree assault.
Harmic died from his injuries on September 29th. An autopsy indicated that his cause of death was blunt force trauma. The manner of his death was homicide.
Misowitz is currently being held without bail at the Baltimore County Detention Center.
[Source: BCoPD]