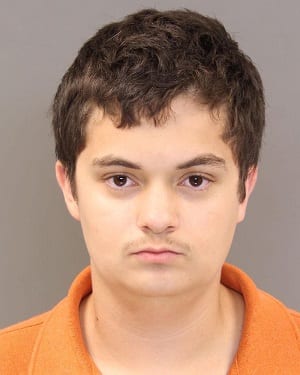 An eleventh-grader at Kenwood High School has been charged as an adult with assault after pulling a gun on a fellow student.
The suspect has been identified as 16-year-old Shane Kaleipaihala Pule Jr., an 11th grade student.  The victim is a 10th grade student.  Both attend Kenwood High School and both the suspect and victim ride the same school bus.
At about 3:45 p.m. on Friday, September 23, the bus dropped both students off at Elm Drive and Wilson Point Road, 21220. When the victim approached Pule to confront him about a previous incident, Pule produced a handgun from his backpack and pointed it at the victim. The victim was not injured during the incident.
Pule has been charged as an adult with first-degree assault and related charges. He was released on $100,000 bail.
The .45 caliber handgun that Pule pointed at the victim was recovered by investigators.
This incident remains under investigation by the Essex Precinct Investigative Services Team.
[Source: Baltimore County Police Department]